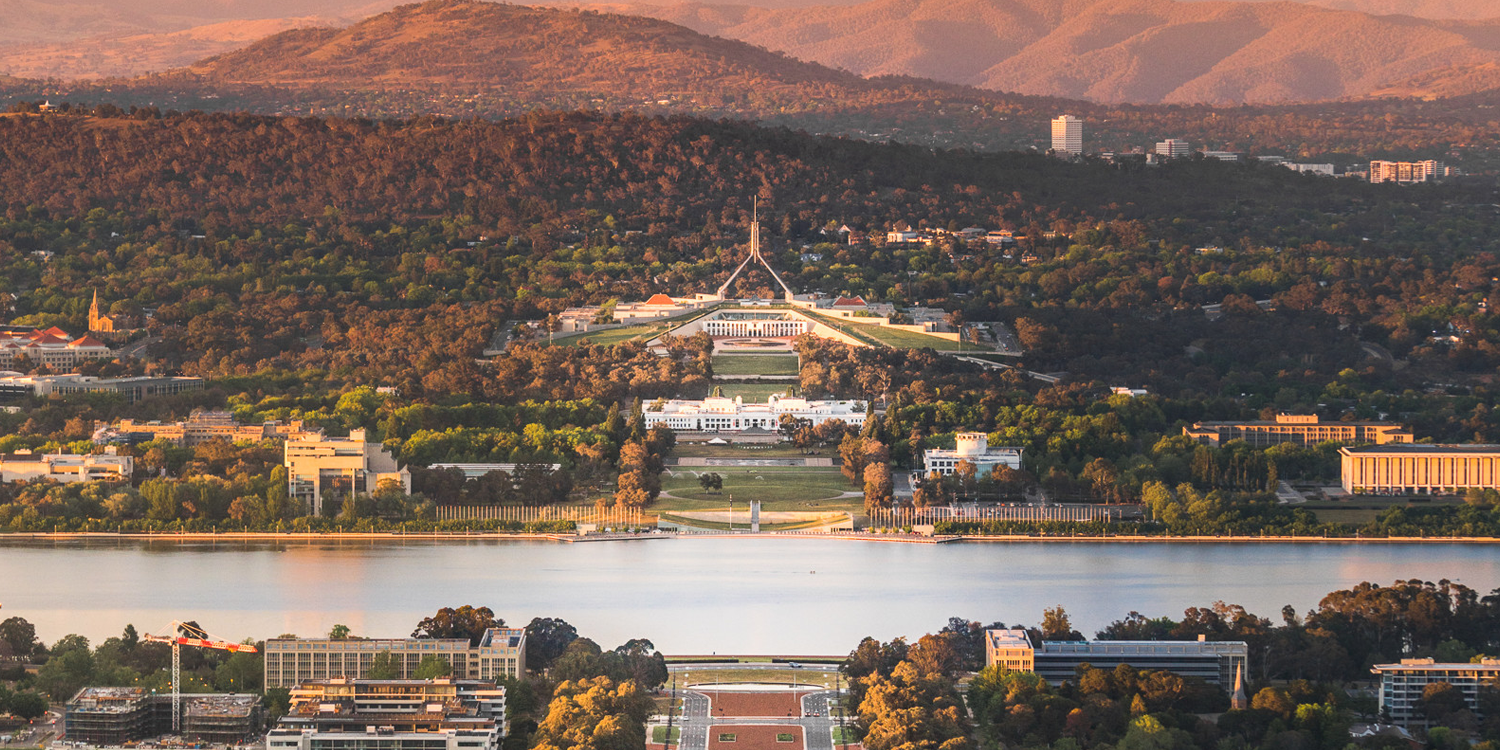 THE MEETING PLACE OF AUSTRALIA
As the custodian of the Australian story through our national institutions, and the country's political epicentre with Federal Government departments and agencies based in Canberra, our capital truly is 'the meeting place of the nation'. This is where key decision makers meet, and brilliant possibilities come to life.
World-ranking universities
There are five world-ranking universities that are based in or have campuses in Canberra.
Intellectual capital of Australia
Canberra is the intellectual capital of Australia, with the nation's highest percentage of university graduates, more tertiary qualifications per capita than any city in the Southern Hemisphere, and the highest number of patents per capita in the country.
100% renewable energy
Canberra is the first city in Australia to achieve 100% renewable energy.
Highly accessible
Our world-class international airport is within a 15-minute congestion-free drive to anywhere in the city.
A global city
Canberra is a global city, with more than 26% of Canberrans born overseas.
Abundant accommodation options
There are over 9,500 accommodation rooms available in the city, providing a wide range of options for delegates.
Large capacity venues
National Convention Centre Canberra can accommodate events for up to 2,448 delegates.
Home to over 100 embassies
With more than 100 Embassies and High Commissions in Canberra, you have direct access to worldwide decision makers.
Open spaces and nature reserves
70% of the ACT is pure open space, parkland, and nature reserves, providing an abundance of outdoor options for your next event or conference program.
Fastest economic growth
Canberra has the fastest economic growth of all states and territories and one of the most secure economies in Australia, with the lowest unemployment rate in the country.
Stress free urban centre
Canberra is home to over 430,000 residents, making it an urban centre without the traffic, pollution and stresses of larger cities.
Culturally rich city
There are over 50 major cultural institutions including museums and galleries in the region.
KEY INDUSTRIES
From defence to space sciences, cyber security, agri-technology, renewable energy, ICT and more, Canberra excels in a range of industries and is the ideal location to connect with experts in your field.
PLANNING AN EVENT AND DON'T KNOW WHERE TO START?