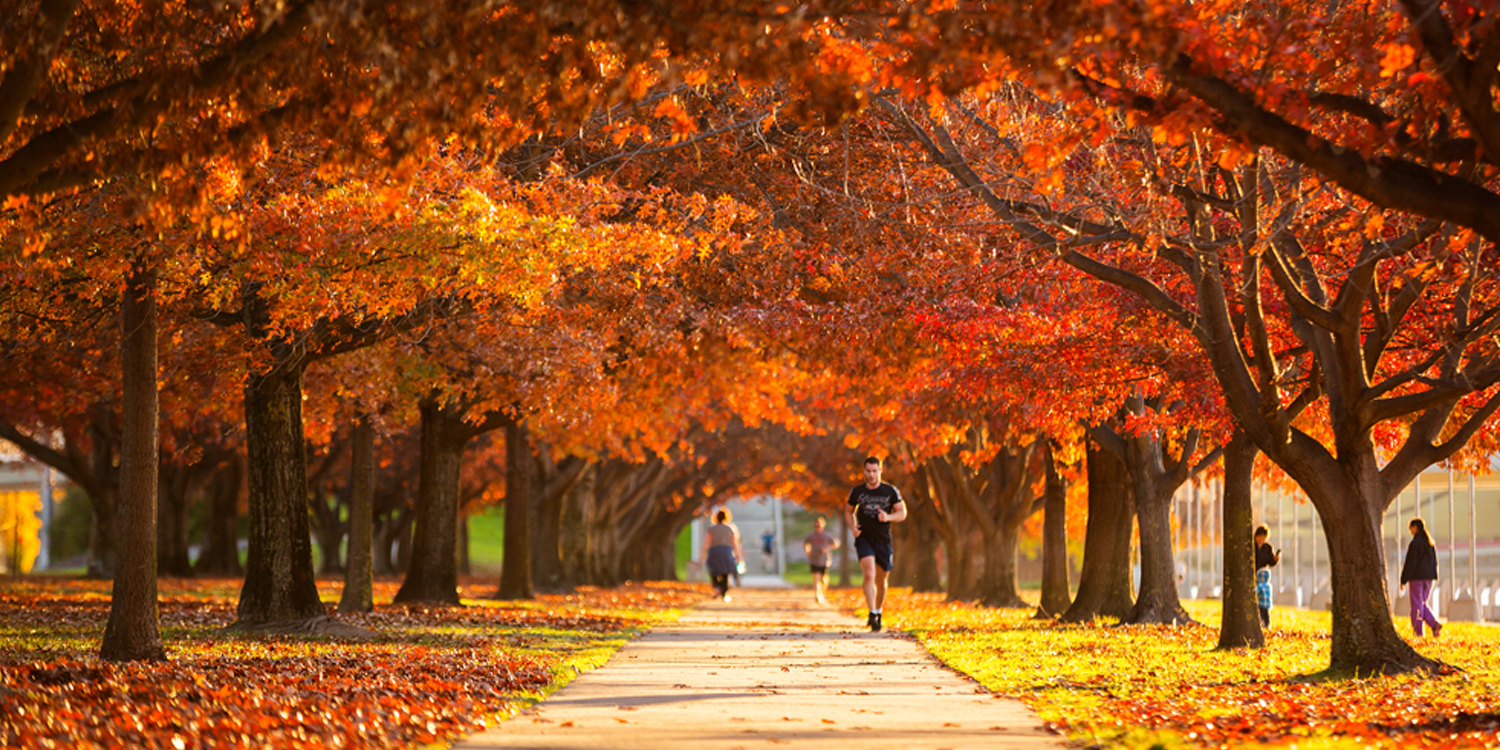 BEAUTY ALL YEAR ROUND
Plan your conference around Canberra's four distinct seasons. The city is a colourful and eventful place for delegates any time of year.
Conferencing during Canberra summer means your delegates can go straight from the conference venue to outdoor dining in one of the city's many summer-friendly restaurants and bars, taking full advantage of the balmy weather that extends well into the evening. A GoBoat adventure on Lake Burley Griffin, an e-scooter ride through the streets of Braddon or a bush walk in one of Canberra's many nature reserves make for an active conference program, while sports enthusiasts can catch a game of cricket at Manuka Oval. Escape the heat with a visit to Canberra's museums, art galleries and national institutions to brush up on your culture and browse the exhibitions on display.
Arguably the prettiest of seasons in the capital, autumn plunges Canberra's stunning cityscape into hues of red, gold, ochre and crimson as our exotic trees transform and paint the city with vibrant tones. Autumn is also a season packed with exciting events, including Enlighten, Canberra's signature festival of illuminations, and the Canberra Balloon Spectacular, mesmerising all who look up to the sky to see hot air balloons floating graciously from early morning. For the more active delegates, the Canberra Times Marathon Festival takes place in April, with distances to suit all levels and styles of runners.
A glass of wine in front of a fireplace after a day of outdoor activities – this quintessentially winter scene is part and parcel of a Canberra winter. From the winter-long and region-wide Canberra Truffle Festival, to snowfields a mere 2.5 hours from the city, and blockbuster exhibitions in our national institutions, winter in Canberra is as exciting and vibrant as our warmer seasons. AFL and NRL fans are well served during the Canberra winter, with plenty of home games taking place at Manuka Oval and GIO Stadium. Rug up and get ready to cheer our local teams, or entertain clients in the venues' corporate boxes for an elevated hospitality experience.
Spring really does, well, spring in Canberra, with longer and warmer days making a comeback and bringing a sense of renewal to the city. Australia's month-long celebration of spring, Floriade, showcases flowers in bloom across the city and offers an ever-expanding program of in-person and virtual workshops, entertainment and displays. If you want to incorporate fitness into your event program, spring is the perfect season for bushwalking, running, mountain biking and cycling around the lakes dotting the Canberra region.
PLANNING AN EVENT AND DON'T KNOW WHERE TO START?