Posted 20 Jul 2022, 16:54 PM
Canberra on Show returns in 2022!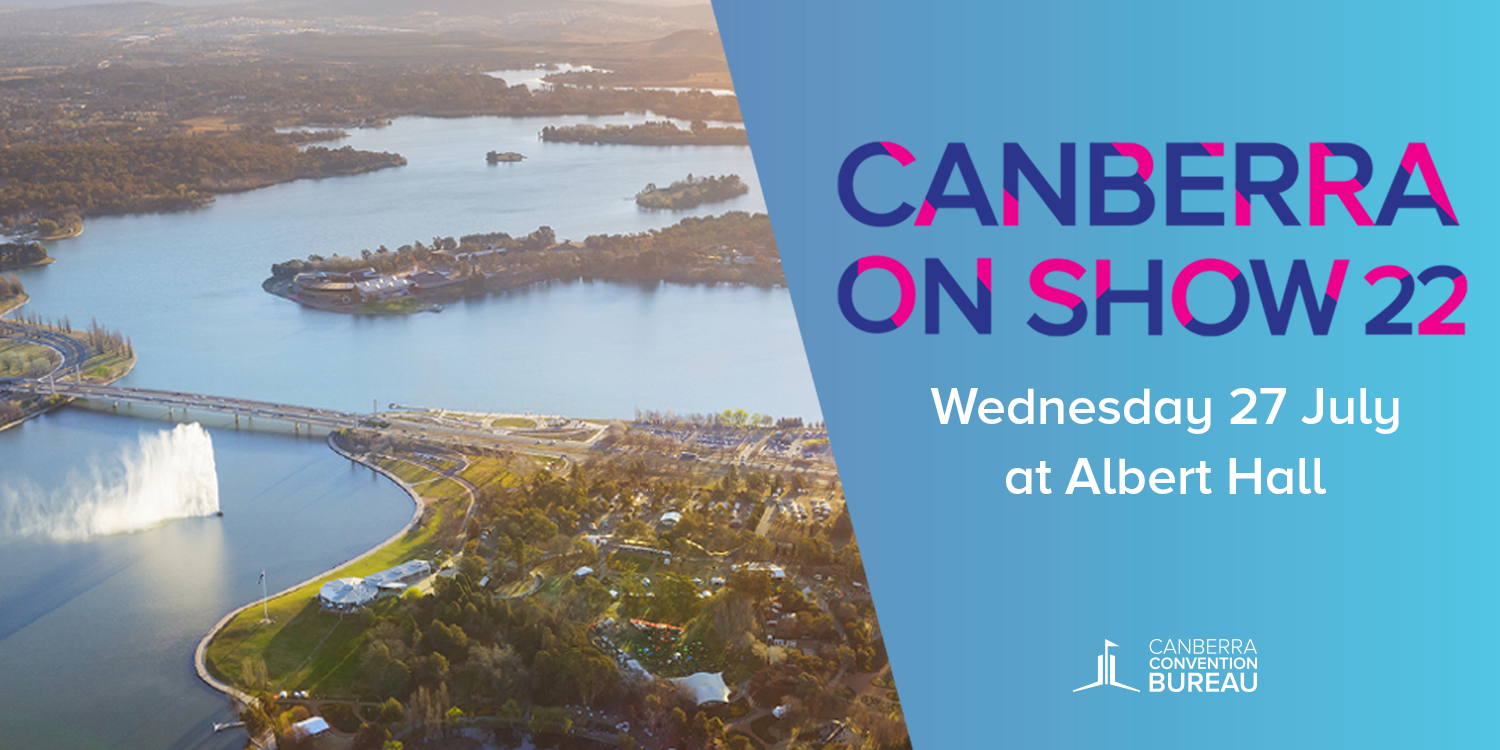 Canberra on Show 2022
After a two-year hiatus, Canberra on Show, Canberra Convention Bureau's showcase of Canberra Region business events suppliers, returns on Wednesday 27 July at elegantly restored Albert Hall. 

Aimed at local meeting planners and event organisers, Canberra on Show features 41 exhibitors, including Canberra's top meeting venues, accommodation providers, caterers, styling and AV suppliers and regional partners.

"Local meeting planners, whether in a full-time role or part-time job function, exercise incredible influence on where their meetings take place. Canberra on Show encourages them to consider Canberra for their next event and contributes to bringing incredible economic benefits to our destination," says Kimberley Roberts-Salee, Head of Marketing at Canberra Convention Bureau.

"Canberra on Show is an opportunity for local meeting and event planners to familiarise or re-familiarise themselves with everything Canberra has to offer for business events big and small, and to gain a better understanding of our destination by connecting directly with local operators. 

"Canberra on Show delegates get to enhance their knowledge of the destination in a relaxed and entertaining environment with activations like virtual venue tours on giant screen, local spirits tastings, arcade games, a photo booth, and the chance to win over 30 destination prizes, including a $1,000 Qantas travel voucher," continues Roberts-Salee.

Canberra Convention Bureau is partnering with Venues Canberra to deliver an outstanding destination experience for delegates in one of Canberra's most historical venues, supported by local exhibition service supplier SBX and AV supplier Elite Event Technology. Catering and beverage stations are by Daana Catering, Restaurant Associates, Ginger Catering, House of Bubbles and Neat Street coffee van.

Click here to view a list of exhibitors and prizes to and register for Canberra on Show.
Event details
Date: Wednesday 27 July 2022
Time: 9.30am – 12.00pm
Venue: Albert Hall, 100 Commonwealth Ave, Yarralumla ACT
Attendance at Canberra on Show is complimentary for event professionals.
Media Enquiries:
Kimberley Roberts-Salee
Head of Marketing | Canberra Convention Bureau
0401 723 282
kimberley.roberts-salee@canberraconvention.com.au
Take me to Canberra on Show