Posted 17 Mar 2022, 16:4 PM
3D virtual tours bring Canberra's brilliant venues to life at AIME 2022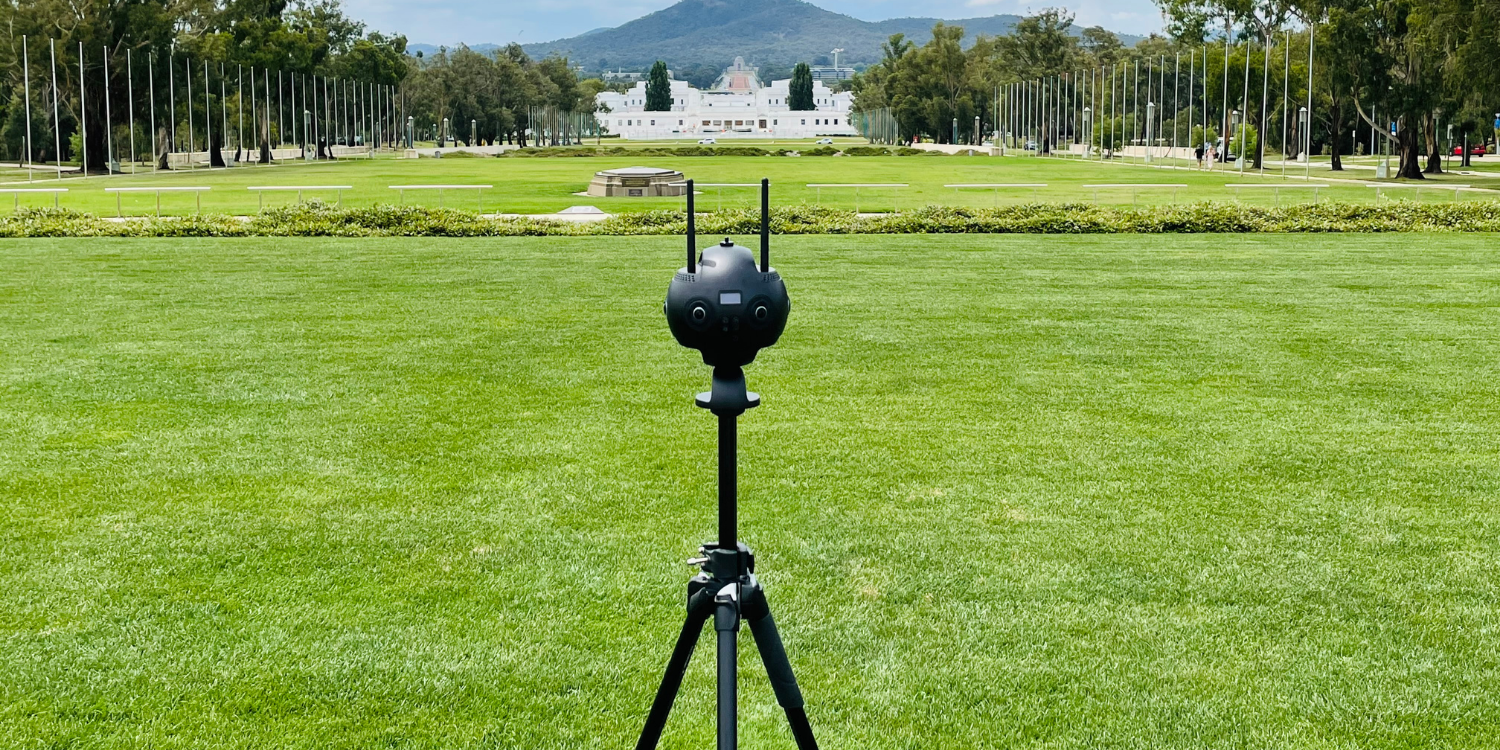 Virtual tours
Canberra Convention Bureau has invested in the production of virtual tours that showcase Canberra venues to planners before they arrive in the capital. The virtual tours will be launched at this year's Asia Pacific Incentives and Meetings Event (AIME). AIME will be held from March 21-23 in Melbourne, after COVID-19 restrictions forced its cancellation last year.
As one of the world's most vaccinated jurisdictions, Canberra is a safe event destination with a strong health focus. With the business events industry striving to find new ways to thrive amid ongoing challenges brought on by COVID-19, Canberra Convention Bureau partnered with Tourism Australia through the Business Events Boost Program to produce a suite of 360-degree virtual tours of Canberra. The tours allow Canberra venues to showcase their product virtually, and event planners to carry out site inspections to plan and choose venues before actually arriving in Canberra.
"These virtual tours give meeting planners an immersive experience of the world-class business events venues in Canberra, offering a quality interactive alternative to an in-person visit, or complementing an upcoming site inspection by allowing planners to experience the venue ahead of their visit to Canberra," says Kimberley Roberts-Salee, Head of Marketing at Canberra Convention Bureau. 
"We know that when we bring decision makers to Canberra there's always strong conversion when they see the incredible venues on offer here. By creating this option for meeting planners, the 360-degree tours will keep Canberra firmly in clients' consideration set and mitigate against any future travel disruptions."
The 3D tours are created by CITE 360, a multi-disciplinary team specialising in visitor economy, hospitality and destination marketing. CITE 360 use a sophisticated 3D camera to scan venues through multiple 360-degree high-resolution photographs, which can map out a customer's journey through the venue as if they were there in person.
"Our technology helps businesses connect with customers and communities in these new and innovative ways. It offers customers a more intimate and immersive experience with a business. Best of all is that it can be accessed from anywhere in the world at any time, driving sales and engagement with clients at multiple points throughout the customer journey," says Sarah Seddon, director at CITE 360.
At AIME 2022, the 3D tours will be accessible via a life-size touchscreen, giving meeting planners a new way to explore Canberra venues, before the suite of tours moves online. Team Canberra will be exhibiting at AIME at stand A46, alongside destination partners National Convention Centre Canberra, DOMA Hotels, Accor Canberra, Australian Parliament House, and QT Canberra.
Media Enquiries:
Kimberley Roberts-Salee
Head of Marketing | Canberra Convention Bureau
+61 2 6263 5305 or +61 401 723 282
kimberley.roberts-salee@canberraconvention.com.au